Know-Adapt-Catch® more Bass.
PROVEN TO INCREASE CATCH RATES
BY 68% TO 305%
There is no silver bullet in fishing, but using BassForecast fishing forecast app over time increases your odds of catching more and bigger Bass, by 68% to 305% percent. BassForecast tracks real-time weather and applies bass industry research & proven seasonal patterns to surface adapted forecast conditions, ratings, and tips.
How it works
The Juice
BassForecast reels in all relevant environmental data, from the best sources, and does the math to put the actionable information in your hands.
The Juice
The Juice Details
10-Day Future BassForecast Ratings
Scrollable BassForecast Ratings (BFR) and notification alerts for best Bass fishing conditions 10 days in advance so you never miss a good or epic day to fish.
10-Day Historical Weather
Historical weather data 10-days back, so you can track the trends of Bass movements and make use of fishing forecasts to catch as much Bass as you can with unmistakable accuracy.
Complete Weather Details
Detailed current weather condition and 10-Day forecast, powered by

Adapted Patterns
Top 5 recommended baits, key lake locations, and optimal presentation based on seasonal feeding patterns for your selected location, adapted to real-time conditions.
Spot-On Solunar
This fishing forecast app includes GPS specific major and minor feeding times, accurate within 1 minute of the US Naval Observatory, and long-range moon phase tables.
Tackle Tips
The Juice on how best to fish each type of bait, including optimal rod type, reel, and line.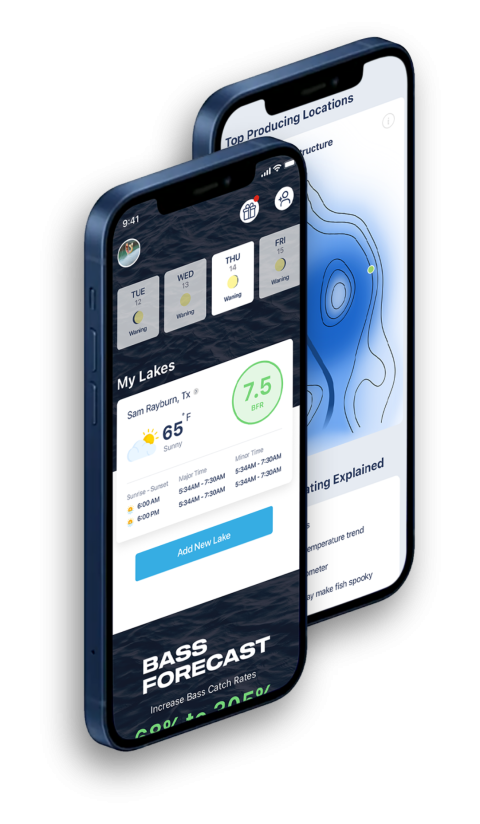 All-in-one trip planning tool.
Even with knowledge, planning takes a lot of work. Pros and Guides are constantly tracking the weather and thinking about how the weather patterns in the area will affect the Bass so they can figure out winning fish-catching patterns. BassForecast puts all that power in the palm of your hand and makes planning fast, simple and fun.
Although there is no magical lure, there are desired lures which work better in particular fishing conditions. You can fish with a lot of success by using BassForecast App to answer all your questions about fishing at a desired location. You can forget about dry spells and the long, futile waiting and coming home without fish.
Want to know "What are the best days to fish in the upcoming 10 days? What will the most likely patterns be? What baits should I have on hand so I can order what I need in time? What is the best way to fish each bait? When are the peak feeding times?"
BassForecast answers all these questions. Just enter your fishing location and in seconds, BassForecast will give you everything you need to stack the fish-catching odds in your favor. Find out about the best techniques to use based on the weather pattern at the location you are fishing. BassForecast makes Bass science simple.
View All Features
Be your own guide.
Most of the time, we fish without a Guide. BassForecast can help you think like a Guide or Pro more consistently, while saving you money you would have spent on expert advice. Many Guides and Pros have told us that BassForecast recommendations actually helped them save many a day on the water, especially when conditions change. BassForecast Fishing App is free, and the PRO version costs on $19.99 per year and you get a $20 gift certificate good for any fishing tackle, which means you get expert fishing forecasts almost free of charge. Fish smarter, not harder. Make fishing fun.
Ultimate Bass patterning tool.
The most common advice Pro Anglers give to amateurs is "fish patterns, not spots." Well, patterns can be patterned and this is the heart of what BassForecast does. There are 9 Bass seasons from winter through fall transition, 22 categories of baits, 17 possible structural lake features and 4 Bass moods, and they all adapt continuously to ever-changing weather conditions. This is what makes the sport so challenging. It's all about figuring out the bite! BassForecast simplifies the science of bass fishing so every angler can enjoy more EPIC days on the water in our limited treasured time on the water.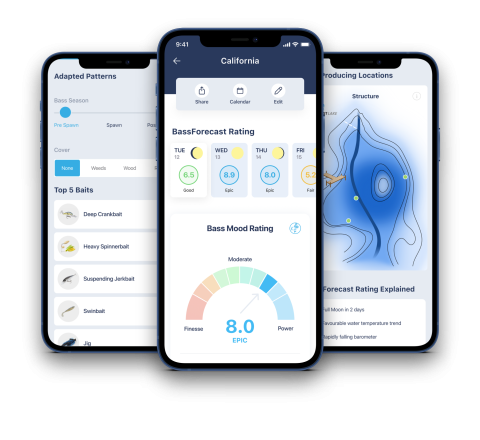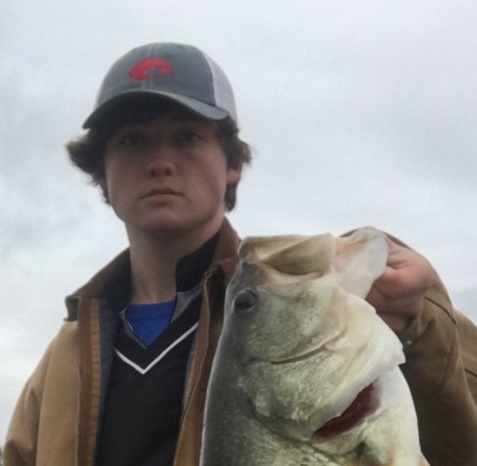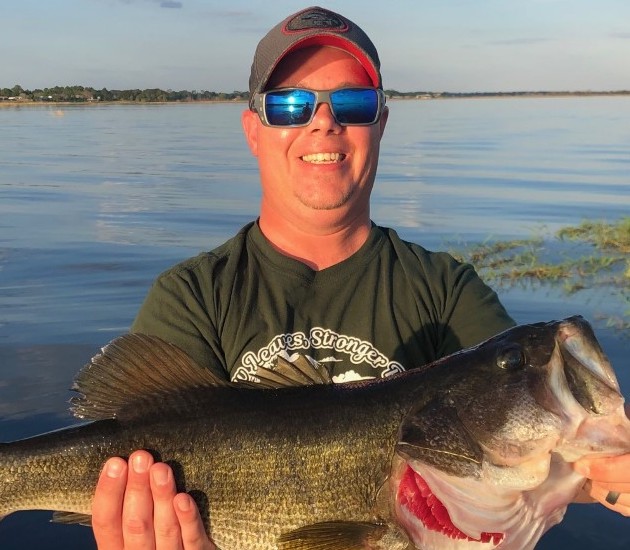 BassForecast Lunker Club
BassForecast has helped thousands of anglers catch their personal best. See some BassForecast Bigguns and how they caught 'em. Join the Lunker Club. Great monthly prizes sent to all qualifiers, plus a rod and reel set for each monthly winner.