Join the Lunker Club
Tell us about the Lunker you caught and join the club. Every qualified Lunker Club Member will receive a Strike King/Lew's $50 gift card. Each month, one grand prize winner will receive a Lew's reel and rod combo.
To qualify, members must fill out the form below and submit photo holding your Lunker on the day of catch. Photo date stamp on file will be used to determine eligibility. All fish must be caught and released from this current calendar year.
The first 50 entries that meet the qualifications will be eligible for entries for prizes:
- 6 lb. or 21.5 inch Largemouth caught in the North
- 8 lb. or 23.5 inch Largemouth caught in the South and California (See map for states in Red)
- 6 lb. or 21.5 inch Smallmouth
- 5 lb. or 20.5 inch Bass caught by any youth angler (13 years old and younger)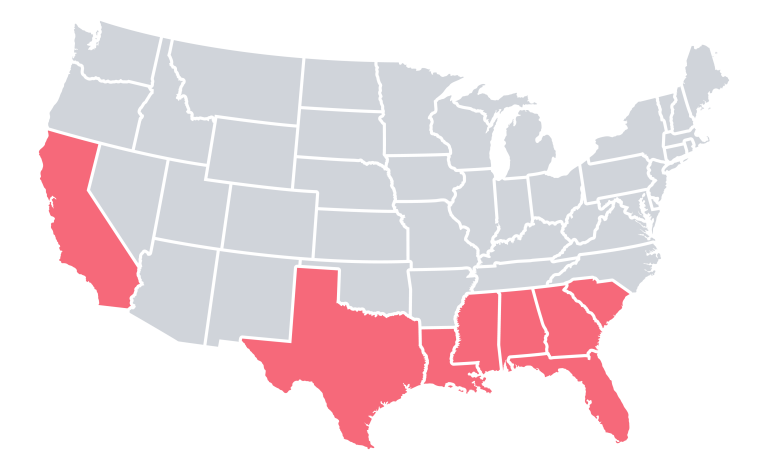 Caught & Released Bass Only.
Must be BassForecast Premium Member.
One submission per year, per person.

Already a Lunker Club Member and caught a GIANT? We'd still love to share your story. Send us the details at support@basforecast.com.