High Percentage Fishing: Wind
Wind - Bad for boat control, but great for Bass fishing.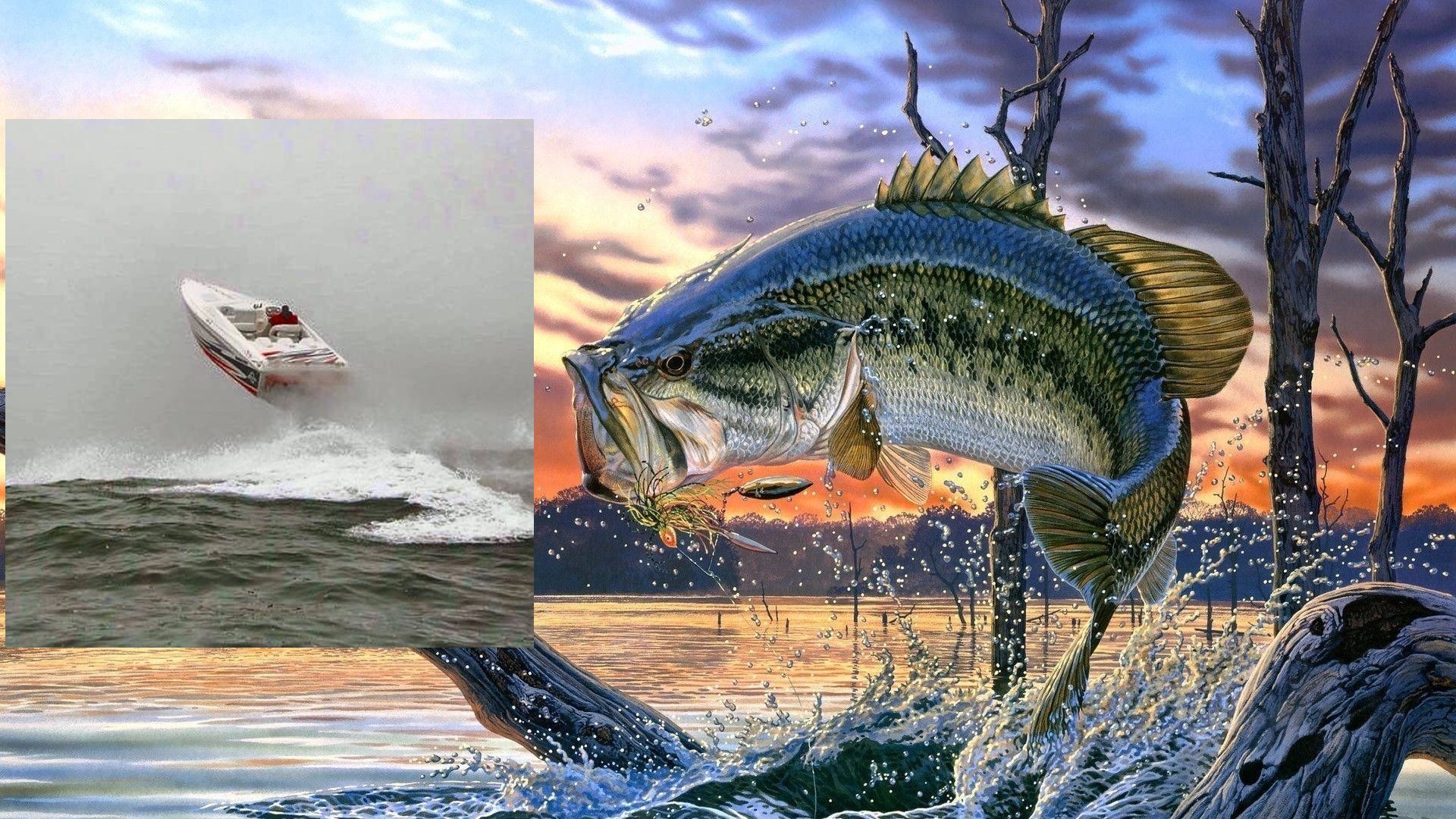 According to the book High Percentage Fishing, a study of how environmental factors affect bass catch rates utilizing a database of more than 40,000 catches, catch rates were more than double the norm for winds over 15 mph.
Here are 5 ways wind stimulates bass feeding:
Waves oxygenate the water, which creates a food chain-reaction.  Plankton rise in the water column, which attracts bait fish and bass.

Wave action scatters light, which disguises lures.

Wave action conceals fishermen; both visually and acoustically.

Wave action and wind can knock food into the water such as insects, frogs, mice and snakes.

Wind moves plankton and concentrates it in windblown areas.  Plankton attracts baitfish and baitfish attract bass. 
The book High Percentage Fishing, by author Josh Alwine, is often referred to as the "Moneyball" of Bass fishing.  Using statistics and Bass fishing wisdom from some of the world's greatest Bass Anglers, it offers insight to help any Bass Angler catch more and bigger Bass. 
BassForecast provides wind direction and speed 10 days into both the future and past.  Here are 3 ways you can use BassForecast wind data to plan your fishing tactics:
Tip 1:
Once you know the wind direction, you can pre-scout windblown points and banks before you get on the water. Tip: If the wind is blowing so hard that it is creating dangerous main lake boating conditions, look for a wind-protected area inside a wind-blown point to launch so that you don't have to navigate treacherous waters to get there.
Tip 2:
If the day you are fishing is calm (less than 5 mph wind), which can create very difficult fishing conditions, look at the past 10 days wind direction on BassForecast by clicking on individual days in the calendar section.  Tip: Fish points and banks the wind has been blowing into the past few days.
Tip 3:
Regarding boat control, remember that Bass usually feed facing into the wind.  So, casting into wind is the most productive presentation technique. You can use the wind to drift adjacent to the area you want to fish while throwing into and across the wind; a technique referred to as "quartering the wind."  If the wind is blowing you too fast, you can use a windsock to slow your drift, anchor or use power poles.
BassForecast - Bass Science Made Simple
BassForecast is committed to delivering to our community of Bass Anglers the best scientifically validated information targeted to helping all maximize your time on the water. BassForecast – The ultimate bass trip planning and patterning tool.  Bass Science Made Simple - know before you go.
Know – Adapt – Catch® more with BassForecast.