The BEST Bass Fishing Lakes in the US
In the US, bass fishing is the king among sports fishermen and your average angler alike. They put up a huge fight, require skill and experience to consistently catch, and are absolutely beautiful when you finally wrestle them into your hands.
However, bass fishing also depends heavily on the water you're fishing in. Due to a variety of factors, bass dominate some lakes to the point that you can barely reel your lure in before you've got a monster on the other end, and some lakes are likely to leave you searching all day long without so much as a bite.
If you're looking to have fun, the more bass-friendly lakes are your best bet. So, we're going to go over the top lakes in the US that are nearly certain to net you some high-quality bass. These lakes are known for producing consistent catches of healthy bass year after year, day after day, and some of them are renowned for producing the world-record fish every angler strives to catch.
Let's get started.
What Makes a Good Bass Fishing Lake?
Anyone who has been fishing for longer than a couple of trips understands that some lakes are just better than others. However, you might not understand why certain lakes perform better, while others struggle to produce consistent catches.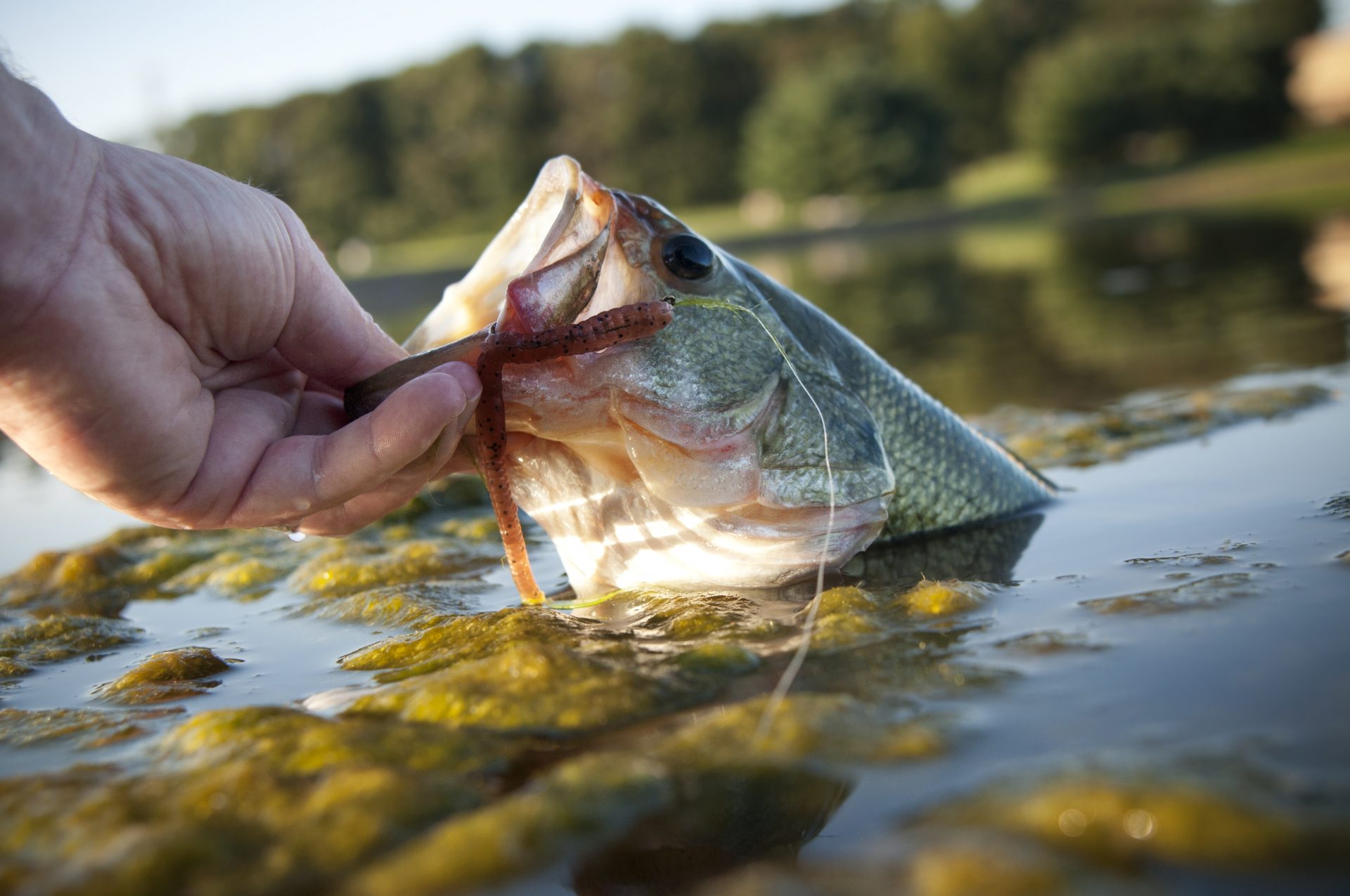 There are some natural factors such as elevation, size, biodiversity, and climate region that all affect whether or not a lake is good for bass, but surprisingly, or unsurprisingly if you pay attention to human behavior, many of the problems a lake faces have more to do with human interaction; this plays heavily into whether or not you can expect a lake to produce good fish consistently.
First and foremost, pollution plays a big part in how good a lake's bass fishing is. Muddy water is fine, but water that has been contaminated by leaky boat motors no one has bothered to repair, trash from careless fishermen and families enjoying day trips, cut lines and rigs stretching across the water at every bank spot, and just generally poorly kept lakes aren't great bass fishing spots. All of those things are bad for the local ecosystem, and when it comes to dealing with the cut lines of other lazy anglers, the fishing experience just isn't fun. You're constantly hauling in someone else's trash just so you can cast properly.
Then, you have to think about pressure, too. Even well-kept areas that aren't full of trash or polluted water can be bad fishing spots. You've probably experienced this at a local park or other body of water where everyone seems to fish on a daily basis. This constant bombardment with lures and baits, and the obvious perfect view of their buddies getting hauled ashore right in front of them every five seconds, make the fish a little less forthcoming with bites. In short, they start to catch on a bit and become a little more difficult to catch.
Ideally, a good bass fishery is one that is well-stocked with a variety of species (the bass need plenty to eat if they're going to grow and prosper), no pollution via hefty boat and littering regulations, and enough space for plenty of anglers to be able to fish far apart instead of hitting the same two spots every day.
The Top 4 Bass Lakes in the USA
There are many bass-filled lakes in the states, but we've narrowed our selection down to five that are spread across the country. These are clean, non-pressured, high-quality fisheries that are open to everyone. While one of these five might not be just a short drive down the road from you, we're confident that every serious angler could fairly easily schedule a weekend trip to enjoy whichever one is near them without having to take a cross-country road trip, and the quality of the fishing will be well worth the ride.
Let's take a look at where they are, what makes them so great, and some of the history surrounding each lake.
Lake Fork, Texas
Everything's bigger in Texas, or at least that's how the saying goes. As it turns out, that's pretty much true.
Lake Fork is a prime fishery known for one thing and one thing only; producing the biggest bass Texas has to offer. Lake Fork has produced the top six largemouth bass records in the state, with the current record being 18.8 pounds. Beyond that, plenty of fish approaching that weight class are caught every day fairly consistently, and bass anglers can expect to pull in plenty of larger, yet still fairly average, bass without too much of a fuss. This plethora of massive bass makes Lake Fork a must-see fishery for any serious bass angler, and if you're within a couple of hours' drive from it, you're a lucky angler.
Lake Fork is also a very large fishery. There are 43 sq miles of water at your disposal. While properly functioning and non-destructive boats are allowed in the approved boat lanes leading to the nearby reservoir, it is recommended that you exercise extreme caution when doing so. One of the reasons Lake Fork is such a great bass fishery is that there are tons of submerged trees and natural structures beneath the surface. This provides a lot of cover that's not too hard to fish around, but if you hit a shallow part at a good speed, you can easily end up swimming back to shore.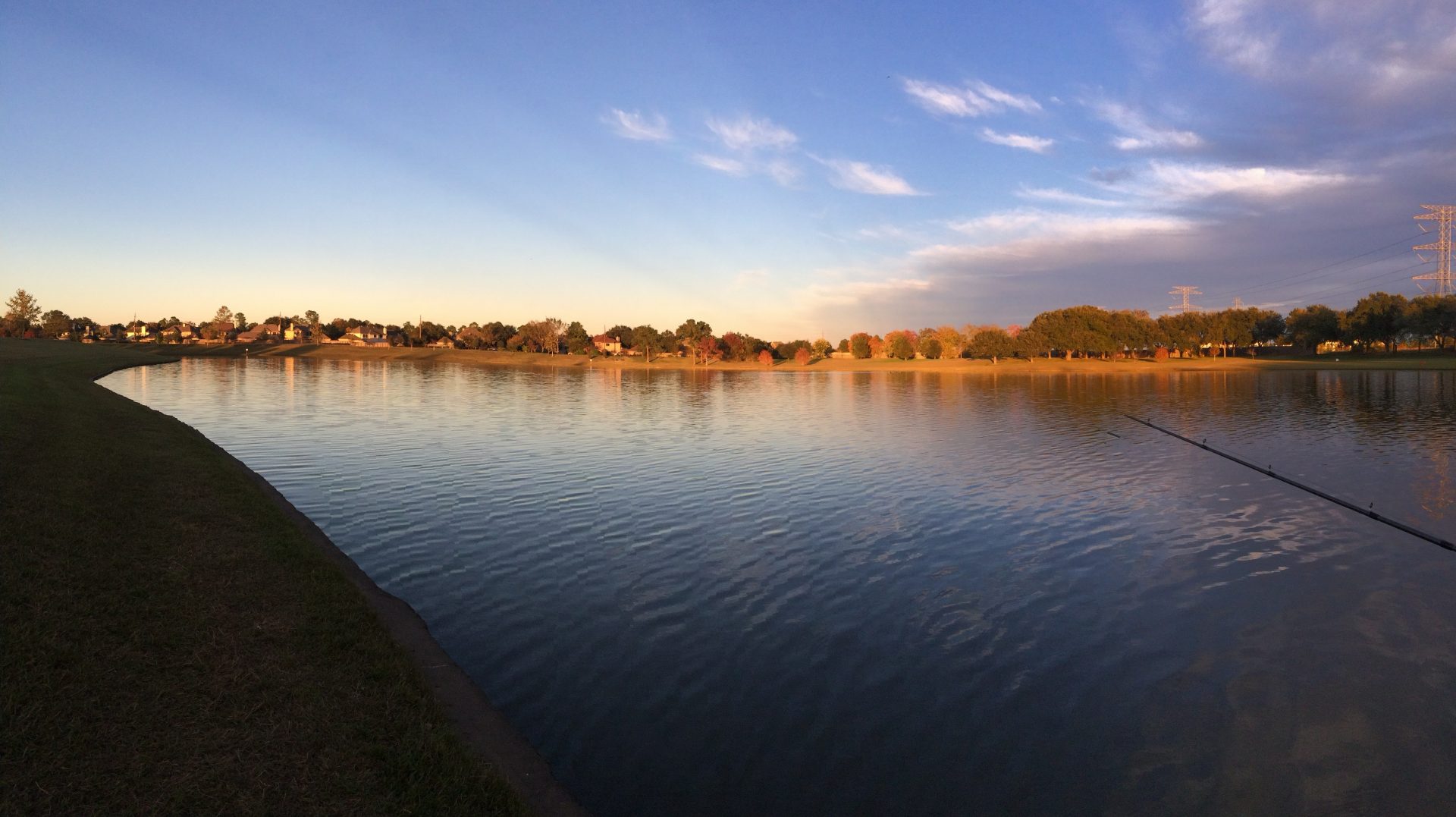 Luckily, many of the historically best spots on the water are accessible by foot; the local boathouses, docks, and areas with particularly dense flora have produced the vast majority of the record-breaking fish in the lake. That's good news for any angler who either doesn't have access to a boat or doesn't want to trash the bottom of their boat out.
Finally, Lake Fork does have publicly accessible facilities, on-the-water bait shops, and other things you can take advantage of while you fish. This, combined with its high production of large bass, makes Lake Fork not only a great choice for serious anglers but also a good option for family outings in nature.
Chickamauga, Tennessee
If there was ever a perfect breeding ground for bass, Chickamauga would be it. Its location in the cooler part of Tennessee, along with the natural structures around providing just the right amount of shade and wind protection keep the water from being too disturbed by surface-level problems, and the state's wildlife officials have stocked the lake with a diverse set of species that allow for proper, natural competition and feeding in large numbers. All of this comes together to produce a high-volume fishing spot.
Chickamauga is a 53 sq mile lake with depths reaching 72 feet in some places, while still providing some shallower, cover-filled, spots around the banks and certain boating areas. Pair this with the many outcroppings, piers, boat ramps, and various other points, and you have a massive lake with plenty of opportunities for you to capitalize on strategic positioning; whether you're on the bank or in a boat.
Chickamauga lake was made in 1940 when the nearby dam was built and flooded the surrounding valley area. This is one reason for its massive size, and the dam is still there if you'd like to take advantage of it. However, it's largely considered more of a catfish spot than bass; the bass tend to prefer the calmer areas of the lake with the least amount of pressure. Luckily, there are plenty of those thanks to its massive size. It's not uncommon for anglers to spend a whole day on Chickamauga without seeing any other anglers within 100-feet of them, and if you're a bank fisherman, you don't need to worry about some guy in his $40,000 bass boat driving right up next to you and ruining your day like you do in more cramped spots when a boater's ego gets the best of them.
Notice that we called Chickamauga a "high-volume" spot. The lake can produce massive bass. In fact, Tennessee's state record was caught in Chickamauga. However, you're much more likely to get the more common 5-pounder and 10-pounder bass than you are a true record-breaking bass. Luckily, there are so many of them that it shouldn't take long at all between casts to hook into one.
Lake Okeechobee, Florida
If you want to go fishing in a spot without worrying about other anglers getting in your way, and of course one with plenty of bass, Lake Okeechobee should be on your bucket list.
Lake Okeechobee, or Florida's Inland Sea as it's otherwise known, is the third-largest freshwater body in the United States. It covers a whopping 730 miles of Florida and dwarfs most other spots on this list by comparison. However, it's not the deepest lake. At only 12-feet deep in its deepest section, this isn't a lake that you want to bust out your super deep-water baits for. Deep-running cranks and good old jigs are fine, but throwing anything meant for reaching some real depths is just a bad idea. On the flip side, that relatively shallow water is fairly clear and most of the underwater hazards are simply weeds. A good Texas rigged worm or a weedless jig, and you can fish all day without worrying about snags too much.
Also, because of its massive size, Lake Okeechobee seems to have an infinite number of bass. Sure, technically, that's not true. However, it's so large, and so conducive for bass breeding, that it doesn't matter how many fishermen are out there. It's very common for fishermen to pull in bass every cast or so for hours at a time as long as they're working their lures properly. Now, not all of those will be record breakers, of course, but we don't think any angler would complain about fast-paced action on a body of water that was easy to fish.
Also, Lake Okeechobee's size makes it one of the most accessible lakes. Sure, if you're from California, you probably aren't going to travel there, but someone from Alabama, Georgia, or even Tennessee, can reach the more northern tip of the lake with a 4 to 8-hour drive. You put in a day of driving from either of those spots, and you have a weekend of nonstop fishing action. It's a lot better than if it was just a 40-mile lake at the southernmost tip of the giant state.
Lake Erie, New York, Michigan, Ohio, and Pennsylvania
Lake Erie is one awesome bass spot that's close by to practically everyone in the northeast of the United States. With 9940 sq miles of premium fishing space, Lake Erie spans four states and is home to not just large bass, but to several other high-profile species, too. If you're looking for an easy-to-reach fishing hole (if you're in the northeast) with plenty to offer, Lake Erie is the one for you.
The water in Lake Erie is a bit cooler thanks to its location, but it's not so cold that the bass is sluggish. In fact, it's conducive for breeding monster bass and leads to consistent, if not somewhat slower, catches year-round.
Boats are allowed on most of Lake Erie, and there is a huge variety of environments to fish in. Some areas reach 216 feet in depth with little in the way of boating safely, while other spots are heavily reminiscent of the heavy-cover coves and inlets bass fishermen often see in larger ponds and reservoirs while bank fishing. This lets you take a more strategic approach to how and where you fish on the water, and it can be conducive to short trips for whatever bass you can hook, or the real adventures when you're looking for monsters.
However, there is also a pretty unique species roaming the depths of Lake Erie; the giant sturgeon. Don't forget to target one of those 10-foot beasts if you're visiting on an out-of-state trip; nobody said you had to just target largemouth bass all the time.
Gear Up and Head Out with Bass Forecast!
If you're looking to hit up one of these legendary fishing holes, make sure to stop by Bass Forecast first for all the reference materials, gear guides, and fishing tips you can possibly need.