The BEST Bass Fishing Apps [Top 10 Picks]
As an angler, you need any tool you can find to get you ahead of the curve and lipping trophy-sized bass as quickly as possible. You probably spend countless dollars on lures, new rods, and fancy gizmos to help you out all the time in your never-ending chase for your personal best. However, there's one very simple tool, that doesn't require buying any new gizmos, that can help you tremendously, a bass fishing app. 
A fishing app is simply a smartphone application that you can download, sometimes for a fee and sometimes for free, to fill your head with priceless information both before you get on the water and while you're out there. 
Bass fishing apps can give you complete rundowns on the best fishing spots in your area (even those that you didn't know existed), give you to-the-minute updates on complex weather patterns, and of course, provide plenty of guides for identifying and catching fish. 
However, they're not all made the same. Some fishing apps haven't been around long enough to build a good backlog of content, some are made by non-fishermen who are just trying to make a quick buck off of you, and some are so littered with ads that any good they could do is pointless. 
When it comes to fishing apps, you typically have to cast out a massive net and start picking through the mountains of apps you pull in to find one worth using, not after today, though. 
We've put together this list of the 10 best bass fishing apps that can up your game to make the search easier. All you need is a smartphone, and for some of them, you might need to contribute a tiny monthly fee to help keep them running. 
We'll start at ten and work our way down to our most recommended bass fishing app. 
10: FishRules
FishRules is available for free on both Apple and Android phones, and it provides a wealth of information any fisherman would love to have on hand, especially free. 
However, it suffers from one limitation that forces it to the back of our list. It only covers the East Coast and Gulf of the US. This leaves western anglers and most midwestern anglers completely unsupported by the app. 
With that being said, eastern anglers will appreciate the information provided. This covers the laws and regulations of individual fishing spots and more widespread state and federal laws, fish identification information on every species found along the gulf and east coast waters, and yes, the taste of non-game fish for those who are targeting those species. For the purpose of bass fishing, you can ignore that part, but it's worthwhile if you land something else during your trip. 
Overall, there's a ton of information available, but it's only useful for one-third of the country. So, it has to take the bottom spot on our list. 
9: Deeper-Smart Sonar
This is a dual-purpose app. It can be downloaded as a companion app for the Deeper-Smart Sonar castable and non-castable sonar products, or it can be downloaded and used on its own while relying on previously uploaded data from other users. 
This is a unique app, too. Rather than focusing on information such as laws, regulations, and weather patterns, Deeper focuses on providing fishermen without sonar equipment with sonar readings they can use to plan their trips and their approach to each spot they visit. Given a previous user, or the app makers themselves, have scanned the water, you'll get a full readout of the depth, water clarity, underwater structures, and more. If you're a bank fisherman on a budget, this is absolutely amazing, and we'd recommend using it alongside our top app for sure. 
However, when used without a Deeper-Smart Sonar product, it's basically just a directory of previous sonar readings. Since the underwater landscape can change, and there is no other information provided, we still have to score it lower than the others. Think of it as a great companion to another, more well-rounded, choice.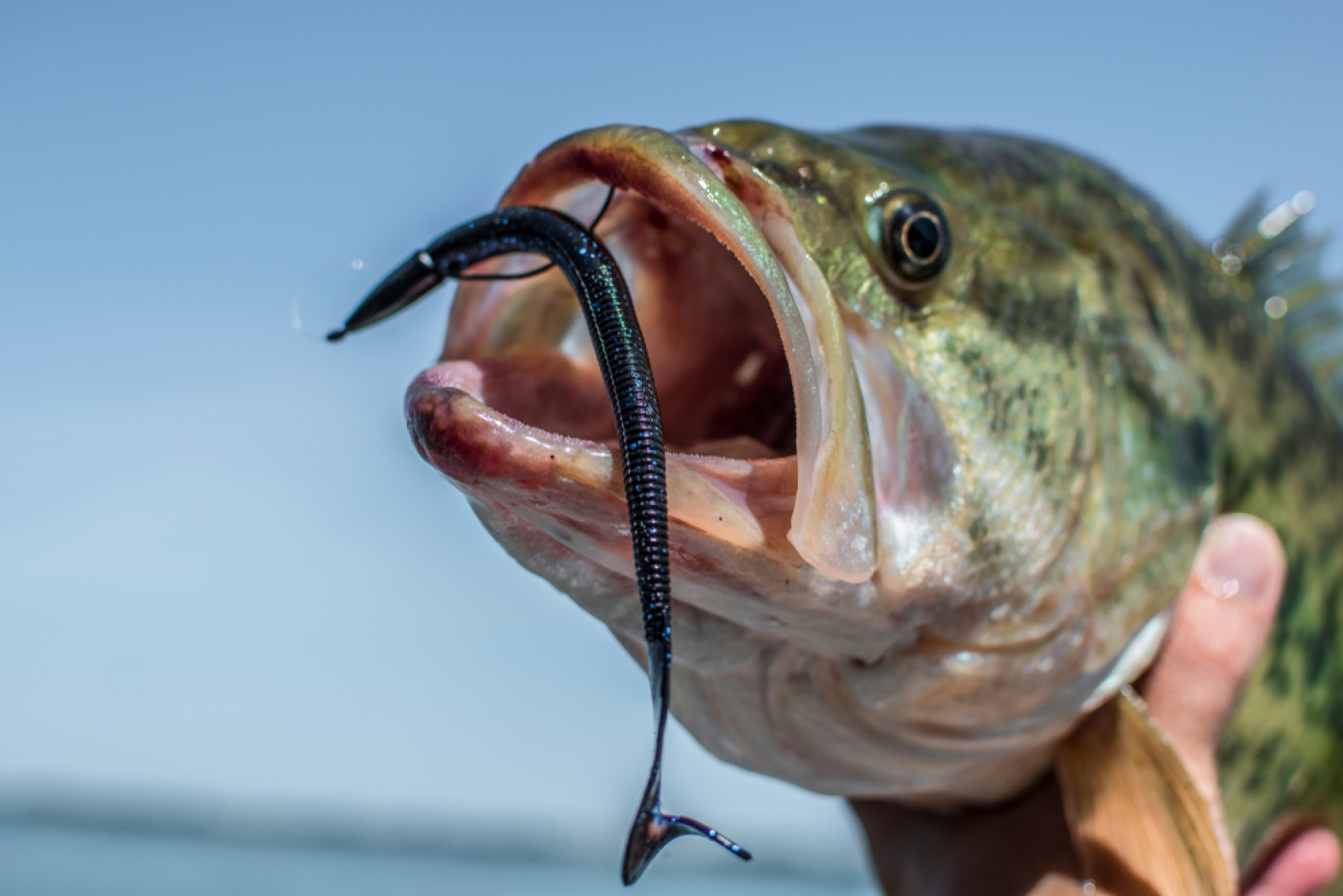 8: Fishidy
Fishidy is a remarkable app regardless of where you live in the US. It focuses on two specific functions. 
First, it's a map system and general information guide for more than 20,000 waterways in the US. The maps are highly detailed to provide you with an easy way to navigate and understand fish movements, and the general information covers things such as regulations, fish identification, and general tips. 
Then, it functions as a social app. App users can share their experiences and communicate with one another straight from the app, giving the larger fishing community somewhere to turn to for one-on-one information and general comradery. 
However, this is our first bass fishing app with a potential fee. It's "freemium". So, you can get very basic access for free, but you'll need to pay a reasonable recurring fee for full access. 
7: Pro-Angler
This is another freemium app. So, expect to pay a small monthly fee if you want the full experience. With that being said, it's a must-have for coastal fishermen. In many ways, it's like the FishRules app we highlighted earlier. Except, instead of just covering the east coast, it covers the full coastal range of the US. 
If you're targeting the various bass species available along the coasts, you'll enjoy the in-depth information Pro-Angler provides on every coastal waterway and fishing spot in the nation. You'll find information on every species available, structure layouts at individual fishing spots, maps, weather patterns, and more. 
However, this is another coastal-only app. While it's superior to FishRules in terms of information provided and the range of locations covered, it still leaves out all inland fishermen. 
6: Fishing and Hunting Solunar Time
This is another app that focuses far less on maps and general information in lieu of a more specific part of fishing, the effect of solunar changes on the feeding habits of fish. 
As you probably know, fish tend to enter feeding frenzies during particular sun and moon phases due to the effects they have on the water. If you know about solunar theory and bass fishing, how to read the solar phases, and more importantly, the lunar phases, you can pinpoint the perfect time to go fishing and catch more fish than ever before. However, that usually forces you to bother actually learning about the phases the hard way. 
This app changes that by providing in-depth information about solar and lunar changes in real-time all over the country. You don't need to learn a ton of information before you can benefit from the lunar phases. You just need to load an app. 
As a bonus, it also provided detailed weather forecasts. 
However, this is another freemium app. So, you might need to pay a small fee to get access to the more advanced features.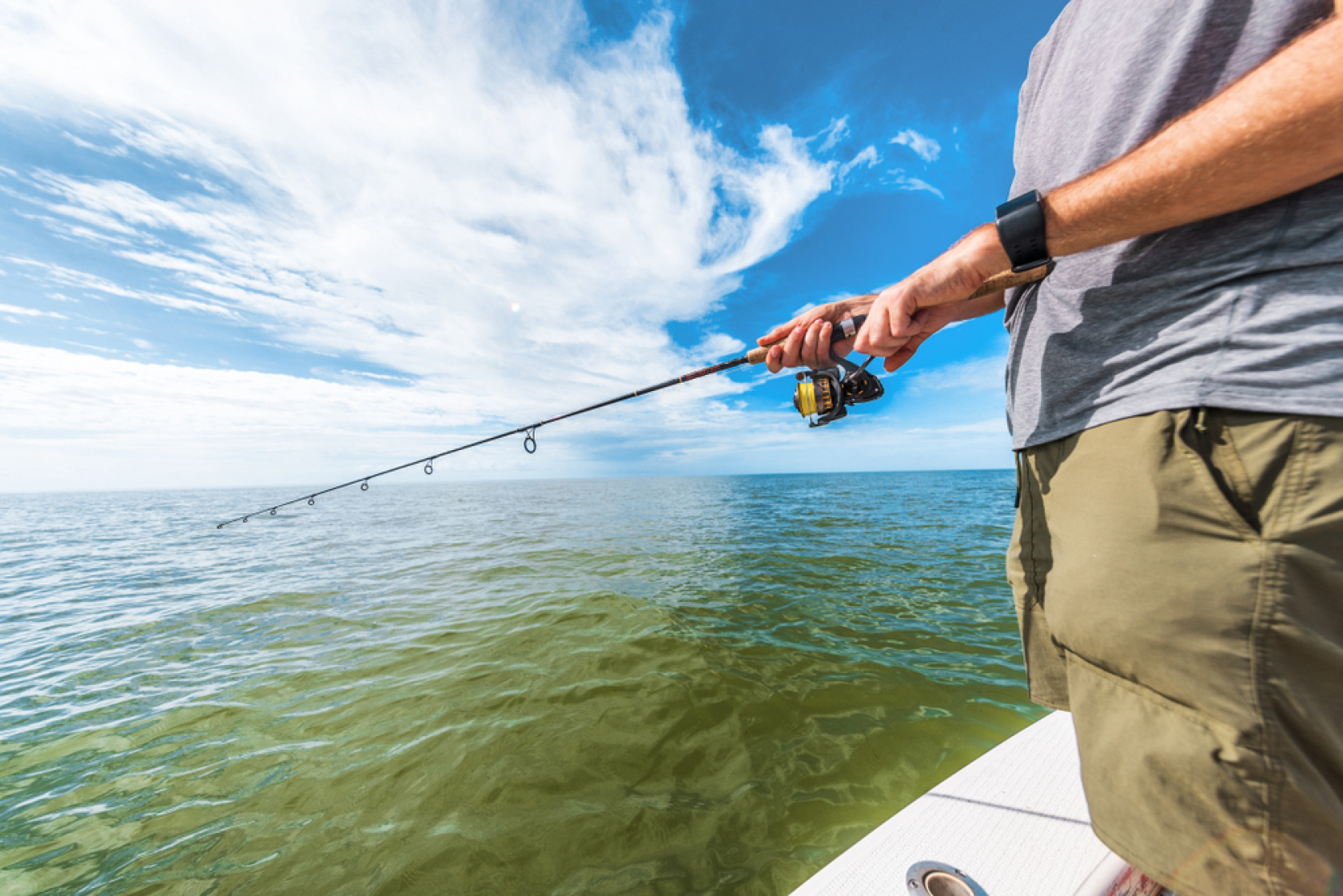 5: FishingPoints
FishingPoints is a mostly-free app that is a must-have for inland anglers. It works a lot like the coastal apps we mentioned, covering solunar data, fish species, in-depth waterway maps, fishing forecasts, and general information about each spot. Except, it's aimed more at inland fishing routes and guiding trotlines and trolling routes than fishing on the coasts. 
It also boasts high-resolution maps via Google Maps, meaning you'll get real-life satellite views of each spot rather than rendered maps like most apps, and they include a built-in GPS system to keep you on the route. 
However, you'll drain your phone battery using GPS, and you will need to pay a fee to remove ads and access advanced features. 
4: iAngler Tournament
This one is highly limited, but what it offers is crucial to professional fishermen. If you enjoy testing your skills against other anglers, and maybe even winning a bit of dough in the process, this is the app for you. It allows you to automatically upload your catches to tournament boards for reviews, compare your catches to those of other anglers, and generally keep up with nationwide tournaments that allow you to participate without being in person at a specific location, from registration to claiming your winnings. It's also entirely free. 
However, it's of no use to non-competitive fishermen. 
3: FishBrain
Does it seem like you're running out of fishing buddies in the modern era? Thanks to FishBrain, you can connect with fishermen from around the country. This doesn't seem like much, but you cannot underestimate the power of sharing information with other anglers. It's also free with the option to unlock advanced features with a subscription.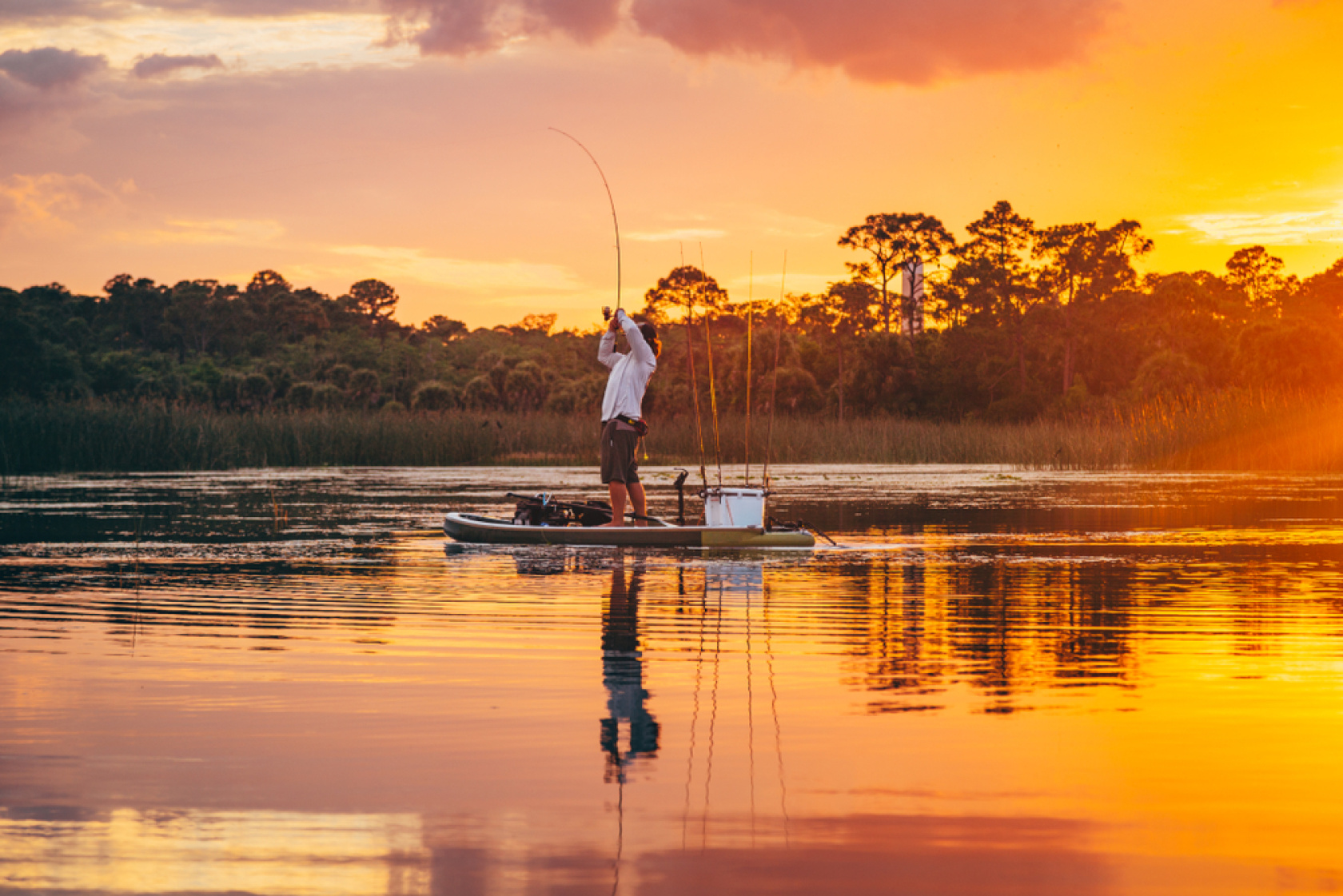 2: FishAngler
This is basically FishBrain, but it also provides weather and water details. So, it's a little more fleshed out. However, its community is more widespread around the globe. 
1: BassForecast
Finally, we're at our number-one recommended bass fishing app. BassForecast is the go-to app for the vast majority of anglers, and it matches its price point with its content in a manner that is practically giving a treasure trove of knowledge away at a steal. 
BassForecast is an app that covers the entirety of the US, and while it has plenty of information on a wide variety of bass species, it is predominantly focused on largemouth bass. That's not a bad thing, though. The ridiculous amount of information provided on the country's top game fish is simply staggering, and there are maps and detailed rundowns on nearly every fishing spot a US fisherman could reasonably visit. For bass fishermen looking to target the big, bucket-mouthed, goliaths of America's ponds, lakes, rivers, and even creeks, you simply can't find a better app. 
The information provided includes in-depth guides ranging from beginner-friendly to expert-level advice, spot-specific breakdowns on water conditions, solunar data, weather conditions, fish species available, and typical fish behavior, maps, record directories, and countless other forms of data. 
In essence, BassForecast puts all the information you need to increase the number of bass you catch dramatically into one easy-to-use app. More importantly, much of the data is updated by the minute. You never have to worry about an incoming storm ruining your trip when you thought it would be sunny, water temps and barometric pressure suddenly plummeting to non-ideal levels, or anything like that. A quick glance at the app, and you'll know exactly what's headed your way in real time. 
Of course, that wealth of information covering such a large area isn't something that can be built and maintained without any sort of monetization, and the app developers know that making you sit through ads all day simply won't do when it comes to fishing. 
So, the monetization of the app comes in the form of a ridiculously low fee. While other fishing apps can charge as much as $10 per month, BassForecast charges $10 per year. That's right. For just $10 per year or less than a dollar per month, you can gain full access to BassForecast and all of the information provided. 
That is the cheapest non-free app on this list, and potentially, it's the best deal on the market. Especially when you consider how much it offers. 
However, if you're really tight on cash, and the idea of paying $10 for a year of service makes you cringe a little, you'll be happy to know that you can enjoy a 60-day free trial. The free trial includes almost every feature the full app does, and it should give you plenty of access to decide whether or not the app is going to be a good choice for you. Not to mention, it's twice as long as most other free trials. 
The only real downside to BassForecast is that you will want to have a Facebook page if you're going to use it. You don't have to have it, but that's how you'll log in. With some people shying away from Facebook nowadays, that might be a problem for you. Luckily, you can log in as a visitor. This cuts out some features, but it still grants you access to most of the fishing apps. 
Conclusion
With this list of best bass fishing apps, you don't really have to choose just one option. For most fishermen, we recommend pairing BassForecast with a couple of the more specialized apps such as iAngler Tournament and Deeper-Smart Sonar to create a well-rounded list of tools you can use for your journey. However, coastal fishermen might want to add Pro-Angler or a similar app to that lineup.